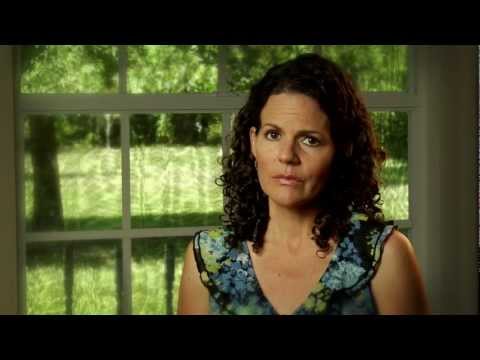 Gnocchis: It's Sweet Potatas not Pastas
Well actually, gnocchi is generally potatoes.  Potatoes…. Does anyone else think of potatoes and think boooorring? White, boring. Starchy, boringness. Nutritional profile of boring.* So then gnocchi? =Boring? I will not stand for anything in my kitchen being boring. Hence, I'm shakin' it up a little and using the oranger, sweeter, moister version (in fact,distant relative)...
"The doctor of the future will no longer treat the human frame with drugs, but..."
– Thomas Edison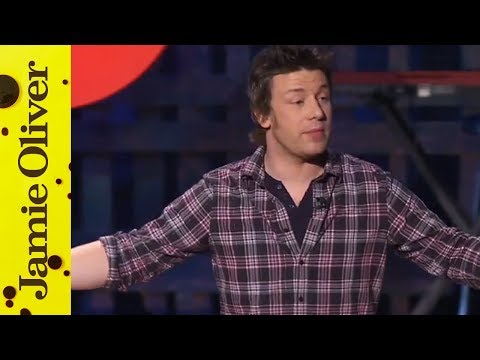 The Food Jar. New age food cre8ed from old skool... →
you like?
How to Make Ghee
I have been meaning to get this post up for quite a few months now.  And I'm pretty sure those who I was putting this post up for, has already gone through and made ghee on their own.  Great work guys! The first time I came across ghee, I was studying dietetics.  It was a particularly stressful time when we were doing our VIVAs - a role playing scenario where we had to consult a...
Custard Caramel Slice (feat. turtle beans, agar...
(For a quick intro into how to use agar agar, skip to the bottom of this post) Challenge of the day - make a sweetie that included these three ingredients: black turtle beans, red rice and agar agar. Almost too easy right? Turtle beans would be perfect for the base, blended and then mixed with almond meal to produce an awesome biscuit-y texture.  Then, I could top it with a rice custard, set...
1 tag
"Real" "Healthy" Brownie Recipe
Ok, listen up!  Sugar-free recipes are not necessarily a healthy alternative.  Of course food laden with processed, bleached, intestine-destroying sugar is not 'healthy', but real stuff should always be preferable to artificially crafted sweeteners.  I mean, why choose artificial sweeteners that have next-to-no calories, when they have next-to-no nutritional value?  How does this...
1 tag
Very Homemade, Very Non-traditional, Lasagne
Pasta. Pasta. Pastaaaaah. I have never been the biggest pasta fan.  Not that I do not think that it can be a great ingredient, but my cuisine is typically Asian- or Indian-inspired, hence more-so using rice or quinoa over pasta.  My charming partner, however, is a massive lover of traditional Italian dishes.  Those traditional Italian dishes that consist of three ingredients: meat, pasta and...
7 tags
Fennel and Chocolate Parfait with Kefir Cultured...
I was lucky enough to have been given some kefir grains (pronounced ka-feer) by the lovely Jude Blereau when she came to Brisbane (see more about this wonderful Australian lady here). Kefir grains are a probiotic powerhouse of yeast and bacteria that are used to ferment milk to provide additional nutritional benefits.  Kefir also produces lactase during the fermentation process so it may be a...
1 tag
InspirAsian Pumpkin Soup
I definitely appreciate the fact that my body refrains from sickness during the working week, however really makes me pay for it on my weekends. Therefore, this weekend has consisted of me sleeping during the day, but probably socialising too much during the night.  Definitely not helping the situation. So to aid the road to recovery - my fabulously nourishing pumpkin soup! Garlic is a...
7 tags
Maple and Cacao Muesli
This little number is inspired by my father-dear.   A few weeks ago my dad was bragging about how amazing he is at making muesli.  Upon visiting him, I thought I would challenge his claim, and try his muesli for myself.  Three bowls and quite a full stomach later, I decided that yes he was preettty good at making muesli.  His secret? Maple syrup! Experimenting around with it a little, I...
9 tags
Beetroot Mung Bean Dahl
I have been lucky enough to have learnt a lot about Ayurvedic medicine through my work.  This age-old Indian practice are strong advocators of the healing power of mung (or moong) beans, mostly for fighting cancer and detoxifying.  These green legumes are extremely filling, nutritionally packed, and easy on the digestion.  However, people often dismiss them as they find them too bland.  What they...
8 tags
Choc-A-Block Mud Cake
I have been craving chocolate like you cannot believe.  I have never, ever, ever been like this before as I usually crave normal things like grated carrot and walnut pancakes or quinoa and fig porridge - never chocolate. It seems that my sweet tooth has flared since commencing seventy-hour working weeks and all I want to do is create the most decadent chocolate desserts I can.  But who says...
10 tags
Every Occasion Muesli Bars
Muesli bars - the quick go to snack for busy mothers who want to shut their kids up, for professional athletes to get some carbs, for tradeys between mouthfuls of curses. Construed as 'healthy', commercial muesli bars are often filled with cheap grains, flavoured with fructose and bogged with vegetable oils.  Although there are more and more varieties popping up all over the planet,...
8 tags
Honeycomb Ice-Cream
This little number has been long anticipated around our house after the arrival of a 'surprise' ice-cream machine for Christmas.  Idea after idea for ice-cream designs floated around in our heads for weeks until it all kind of just fizzled out. Until today. Today was the day that heaven froze over. Ice-cream is so simple and easy, it's ridiculous.  I have never been a big...
8 tags
Traditional Anzac Biscuits
Australia Day. A day of nation-wide relaxation, celebration, inebriation and flag-waving. A day who most of us are completely ignorant of it's origins or purpose. As far as my knowledge extends, all I can say is that I am almost certain that Anzac biscuits are not traditionally Australia day fare.  Instead they are reserved specifically for the Anzacs, those bloody fine men who have given us...
9 tags
Indian-Inspired Vegetable Curry
This is a curry made completely from scratch using an assortment of aromatic spices. Such things as herbs and spices, garlic and ginger, give dishes hearty, rich, flavours without using an overload of salt or salt-derived products (such as soy sauce, fish sauce etc etc.).  Also, by making your meals from scratch, rather than using products and sauces found on supermarket shelves, you can control...
8 tags
The Believe-it-or-Not Healthy Baked Cheesecake...
This cheesecake really tapped into my bordering-on-insane creative streak.  It started off in my head as a cheesecake, as well as a chocolate cake, but then the chocolate cake kind of randomly evolved into the idea for a chocolate base.  And then there was no turning back. I have always had the idea for an alternative filling for the traditional 'cheese'cake, but have never got...